VERY SPECIAL PLACES
Distinctive Washington Lodging, Tours & Unique Attractions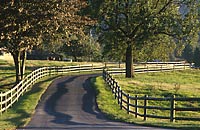 The very best that Washington has to offer, from historic B & Bs and waterfront inns, sensational cruises, to beautiful mountain lodges and year-round destination resorts. These distinctive establishments are located at some of Washington's top destinations including the Olympic Peninsula, San Juan Islands, Washington Coast, and Cascade Mountains. First, see a quick overview of each special place. Then use the hot link to their homepage brochures for more facts and reservation information. Some links will take you off our site so please take a moment to bookmark Travel In Washington now to make your return easier.

Hi-Tide Ocean Front Resort
A beautiful 17 miles drive north of Ocean Shores. A fully equipped condo on a secluded ocean beach. Once you have visited you will return.

The Salish Lodge at Snoqualmie Falls
Capture the true essence of this magnificent state at our Lodge Atop the Falls.

Walla Walla Wine Country Inn
Nestled near historic downtown Walla Walla only one block from Whitman College, Wine Country Inn offers a unique overnight experience featuring a vintage home from the 30's. Join us for afternoon hors d'oeuvres, wine sampling, and evening deserts. Wine tours and sightseeing can be arranged.

Washington's
TOP TEN "Must See"
Attractions

More Breathtaking
Top Destinations

Very Special Places
Accommodations At Some Best Of Washington Destinations.

Ferry Schedules

Traffic

Washington State
Travel Videos

Washington Skiing
& Winter Recreation

Pass Reports

DocuSign Electronic Signature Service


Advertising Information



Seattle Wedding Photographer Chris Sollart
Choose Seattle's very best wedding photographer to document the most special day of your life. You deserve the best. (425) 898-0111

Washington Wedding Photographer Chris Sollart